Research
All backed up by clinical studies and research.
We have been Leading the manufacturing of standardised Botanical extracts in-house scientifically & sustainably since 30 years.
Let's talk
Published on 18 Apr 2022

Powered by Innovation, Inspired by Nature, Powering to Go!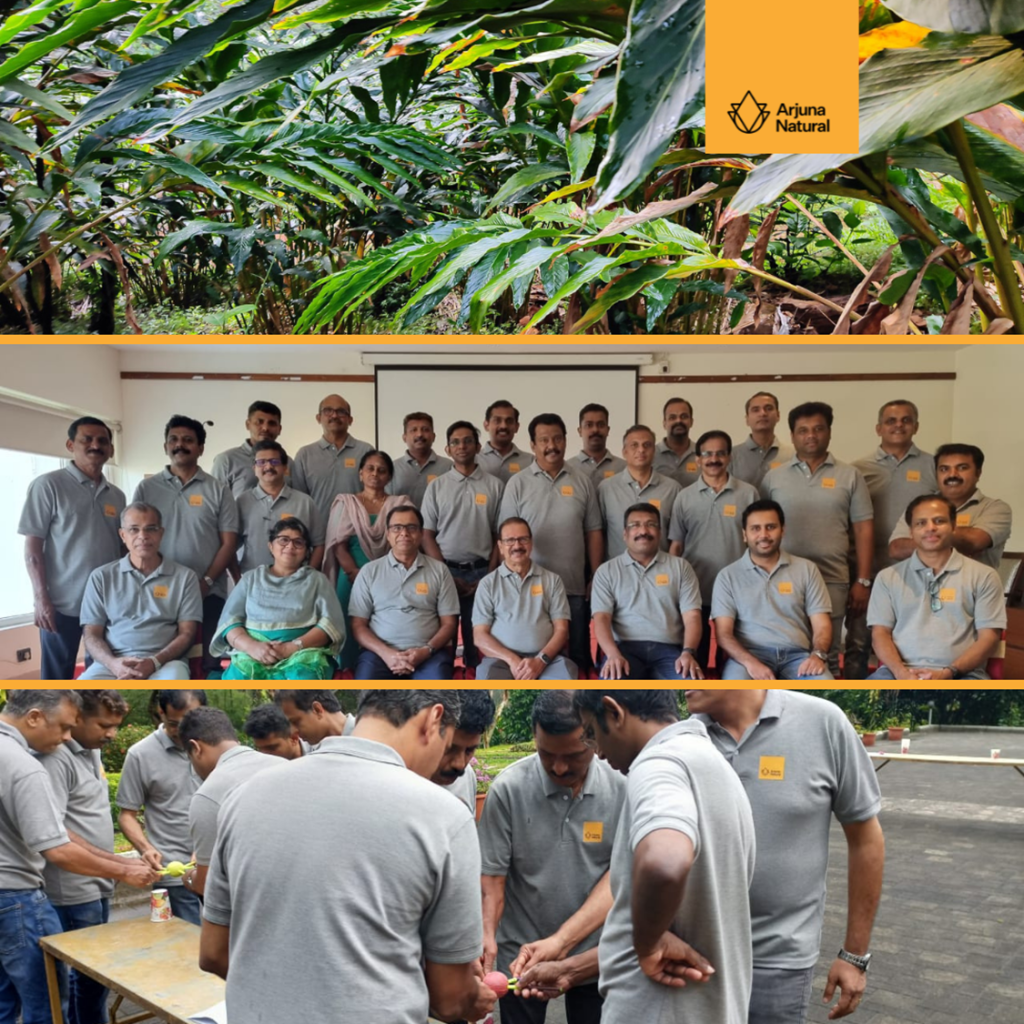 The Western Ghats is a mountain range in southern India, regarded as older than the Himalayas and home to one of the eight biodiversity hotspots of the world. Nestled in this tranquility, in sync with nature lies a peaceful Cardamom estate – green, sustainable & tranquil. A perfect spot for Team Arjuna to spend quality time together and re-affirm the resolve to power Arjuna to a new phase of growth. 
Hosted by the Dynamic duo founders PJKunjachan and Benny Antony , the Arjuna Core team led by AnupKrishnan brainstormed new paths of growth and achieving the noble mission of bettering lives across the globe through innovative natural solutions and got to know each other and bond better with thoughtful games.  Brainstorming, planning, playing, dining and of course a lot of fun – the camp ended at the farm with a shared resolve to achieve greater heights and better appreciation of each other  
Related reading
No Pain, Just Gain. Arjuna Natural Unveils Fast-acting Pain Reliever for Post Work-Out Aches.
| 06, May 2022 | read
VitaFoods Europe 2022
| 05, May 2022 | read
---
Latest from Industry
Get inspired by the new reads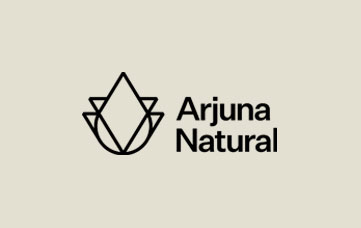 No Pain, Just Gain. Arjuna Natural Unveils Fast-acting Pain Reliever for Post Work-Out Aches.
A study backed by natural extract manufacturer Arjuna Natural is revealing the company's post-workout Rhuleave-K item offers rapid acute musculoskeletal pain relief across multiple body parts. No pain, just gain: Arjuna Natural unveils fast-acting pain reliever for post-workout aches (nutritioninsight.com)…Read More
| Published on 06, May 2022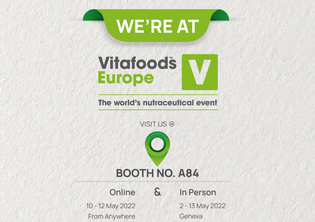 VitaFoods Europe 2022
Make sure to meet us at VITAFOODS EUROPE 2022 Booth No. A84…Read More
| Published on 05, May 2022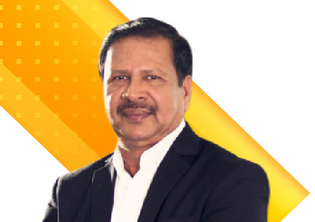 Leaping to a New Future
I am writing to you today , with the pride and humility to have had the privilege of serving you for over three decades. Over these years, it has been your support , feedback and appreciation of our efforts that have helped us to innovate and bring winning products that have helped enrich the lives ...…Read More
4 minutes | Published on 31, Mar 2022
Always Looking Forward Towards More Innovation
Join our community to innovate more with science & research
Increase your business growth potential with our patented extracts
Let's collaborate to refine your ideas or built from scratch
Arjuna Natural
Arjuna Natural is India's leading manufacturer and exporter of standardized botanical extracts for pharmaceutical and nutraceutical industries for more than two decades. Established in 1989, the company has grown...Read More
Get all the Updates about us!