Research
All backed up by clinical studies and research.
We have been Leading the manufacturing of standardised Botanical extracts in-house scientifically & sustainably since 30 years.
Let's talk
Published on 12 Sep 2023
4 minutes
At Busy-Ness to Business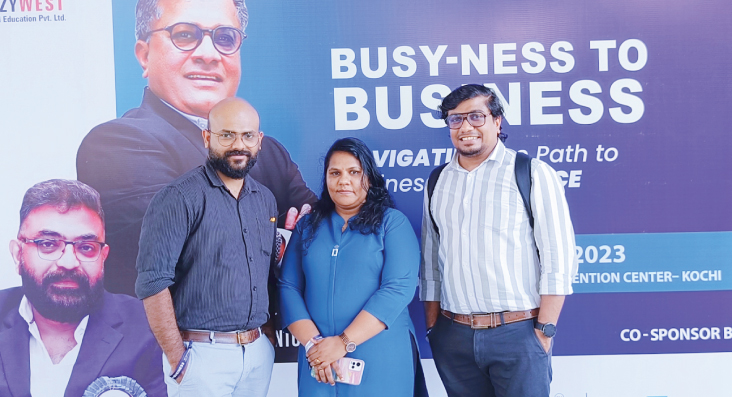 Networking, Entrepreneurship, and More!
An event that brought our sales and production teams together, fostering collaboration and innovation. Expert panel discussions sparked engaging conversations, and over 1500 participants, including enthusiastic entrepreneurs, joined us for a day of networking and knowledge sharing.
With 15+ vibrant branding stalls, the event was a visual delight. Celebrity entrepreneurs added star power, and our social media coverage ensured that our journey was shared far and wide.
As part of the premium business community ITCC, we were proud to host this event. Our trainers, Mr. T.I.G.E.R Santhosh Nair and Mr. Shine Kumar, delivered inspiring sessions.
While this event may be in the past, the impact lingers on. Stay tuned for more exciting updates as we continue to bridge gaps and drive innovation within our teams!
---
Latest from Industry
Get inspired by the new reads
Always Looking Forward Towards More Innovation
Join our community to innovate more with science & research
Increase your business growth potential with our patented extracts
Let's collaborate to refine your ideas or built from scratch
Arjuna Natural
Arjuna Natural is India's leading manufacturer and exporter of standardized botanical extracts for pharmaceutical and nutraceutical industries for more than two decades. Established in 1989, the company has grown...Read More
Get all the Updates about us!