Play Video
Story
Our story is more than just the extracts we've built.
It's also about the partnerships we've built, the milestones we've achieved and the customers we've served.
1989
"Envisioning a world where Mother Nature works in concert with sustainable development for improvement of human well-being"
It All Started With A Vision
Our journey began over three decades ago with Mr. P.J. Kunjachan and Dr. Benny Antony, who firmly believed in the power of nature and recognized the role of herbs in providing a healthy life.
Our Vision
To become the most renowned organisation by bettering lives across the globe through innovative natural solutions
1989
"A winning combination of intellectual and industrial strength"
The Dynamic Duo
Mr. P.J. Kunjachan then partnered with his brother-in-law, Dr. Benny Antony, a brilliant chemist working in the extraction industry. His business acumen combined with Dr. Benny Antony's specialist knowledge created a powerful formula that transformed the herbal extract industry.
1990
"Advancing in the world of natural extracts since inception"
Pioneering Innovation
Arjuna Natural opened its doors as the first Indian company to manufacture the essential oil of mustard. Recognising the potential of innovation, we pioneered new products, enhanced existing ones and even created unique operational systems.
Our Evolution
The epic journey of Arjuna and its phenomenal rise to fame bear witness to the hard work and dedication of our talented team.
1991-2000
"Advancing to global frontiers"
International Momentum & Expansion
"After gaining worldwide acceptance with our essential oil of mustard, we focused on the nutraceutical sector, a segment which was still in its infancy. We launched a series of innovative herbal extracts that propelled our success in a dynamic, global business environment. "
1992 : Arjuna Natural Ltd merged with Arjuna Aromatics, becoming the Arjuna Natural Ltd.
1994 : Major turning point in the trajectory of the company with the introduction of health food ingredients
1995 : First Indian Company to develop speciality produce 'Smoke Flavor'
1996 : First Indian Company to extract commercially marketable 'Horse Radish Oil'
1999 : Adorned with the Certificate of honor for Export Achievement from Spices Board of India.
Elevated to be the Entrepreneur of the year by Berchman's Institution of Management Studies, Kottayam
Transforming Industries
We help the world's leading organisations to formulate world-class products
2001-10
"Accelerating advancement through superior Innovation"
Spearheading Research & Technology
Firmly believing that technological innovation is the only way to success, we've patented numerous innovative products and invested heavily in research. Arjuna was the first private company in Kerala to receive approval for an in-house research by the Government of India. Our advanced Innovation unit is a complete research facility for phytochemistry, pharmacokinetics, formulation, development and pre-clinical studies
2001 : First Private Company in Kerala to receive approval for In-house Research by the Ministry of Science & Technology, Government of India"
2002 : First Indian Company to extract Omega 3 concentrate from Marine Source Manufacturing facility at Coimbatore was set to support the growing demands of its global clientele.
2003 : First Company in the world to produce BCM-95® 100% turmeric extract with superior bioactivity
Our Commitment To Innovation
We invest about 10% of our profit towards conducting Innovative studies for new products in various universities in India and abroad.
2010-2020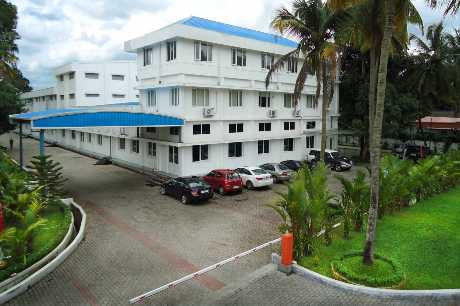 "Advancing to global frontiers"
2011 : Dedicated Innovation facility was inaugurated & initiated its functioning at Cochin, India
2014 : First company in the world to produce turmeric extract, powered completely by solar energy
2015 : First Company in the world to produce Nitrate extract from Amaranthus species
2017 : Arjuna Natural LLC, was set up in Texas, USA
2020 : Rhuleave®-K was launched as the revolutionary pain management solution
History Of Firsts
We've been at the forefront of innovation since our inception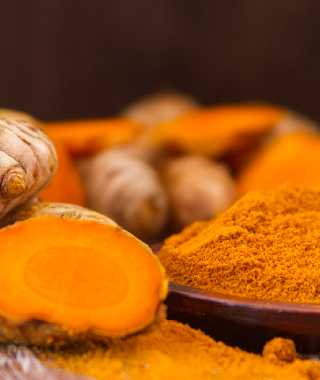 2003
"The world first & best bioavailable turmeric extract"
BCM-95® (curcugreen)
75+
International Studies
300+
Formulations Worldwide
2018
"The worlds first true high potency Ashwagandha"
Shoden®
21
Withanolide Glycocides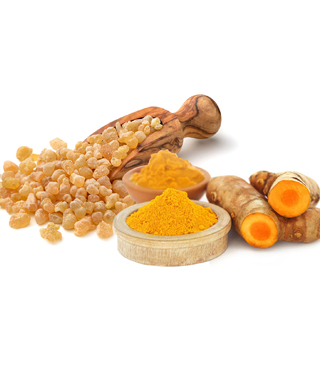 2020
"The worlds first natural fast pain management solution"
Recognition
We've been fortunate to have our efforts recognised globally as well as within the country. Our achievements include prestigious awards from the international and Indian scientific community and government bodies.
Mr. PJ Kunjachan, Managing Director receives National Award for successful commercialisation of a Technology based product
Media And Meets
"In the interest of following safety regulations implemented due to Covid-19, currently there are no events on the horizon in the immediate future. However, we can say with utmost certainty that we'll have a host of exciting events for you soon. So stay tuned for updates!"

Won the prestigious National Intellectual Property Award from CII

PJ Kunjachan, a Model Entrepreneur with a Modest Beginning
A case study on Entrepreneur Development and Small Business Enterprises for an MBA course offered by IGNOU
The Future Is What Drives Us
At Arjuna, we're driven by the endless possibilities that come with harnessing the power of nature. So while we take great pride in what we've achieved since our inception, innovation and the future are what inspires us to keep going.
Always Looking Forward Towards More Innovation
Join our community to innovate more with science & research
Increase your business growth potential with our patented extracts
Let's collaborate to refine your ideas or built from scratch
Arjuna Natural
Arjuna Natural is India's leading manufacturer and exporter of standardized botanical extracts for pharmaceutical and nutraceutical industries for more than two decades. Established in 1989, the company has grown…Read More
Get all the Updates about us!