Research
All backed up by clinical studies and research.
We have been Leading the manufacturing of standardised Botanical extracts in-house scientifically & sustainably since 30 years.
Let's talk
Published on 24 May 2023

Turmeric for Arthritis? Know How Helpful It Is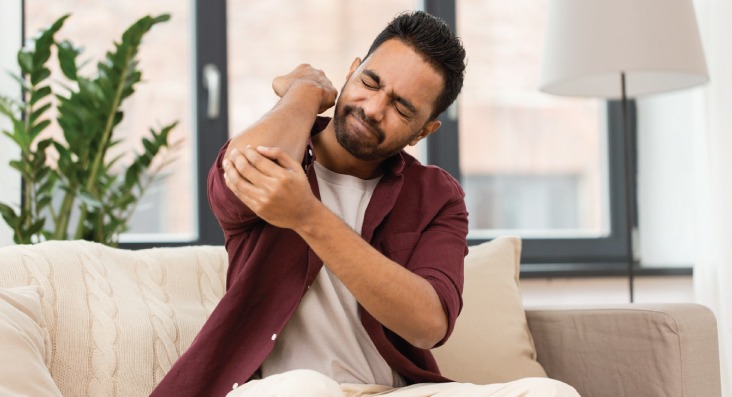 When it comes to natural remedies, there's no shortage of options out there. From herbal teas to essential oils, people have been using nature to heal for centuries. One spice that's been making waves in the health world lately is turmeric. Known for its vibrant color and earthy flavor, turmeric has been touted for its potential to help with a wide range of ailments. But could it also hold the key to managing the symptoms of a common condition that plagues millions of people worldwide? Let's take a closer look.
Active component curcumin and its properties
Curcumin is the main active component found in turmeric, and it is known for its anti-inflammatory, antioxidant, and anti-cancer properties. It has been shown to help reduce pain and inflammation in conditions such as arthritis, as well as improve brain function and lower the risk of heart disease. Curcumin has also been linked to improved digestion and a strengthened immune system. However, it is important to note that the bioavailability of curcumin is low, meaning it is not well absorbed by the body. As a result, supplements and turmeric extracts may be necessary to achieve therapeutic doses.
Is Turmeric Good for Arthritis?
– Turmeric contains an active ingredient called curcumin, which is believed to have anti-inflammatory properties that can help reduce inflammation in the body, including the joints affected by arthritis.
– Some studies have shown that taking turmeric supplements or incorporating turmeric into the diet can help alleviate symptoms of arthritis, such as pain, stiffness, and swelling.
– However, not all studies have produced consistent results, and more research is needed to fully understand the effects of turmeric on arthritis.
– Turmeric is generally considered safe for most people when consumed in small amounts, but it can interact with certain medications and may not be suitable for everyone.
– It's always a good idea to talk to a doctor before taking turmeric supplements or making significant changes to the diet, especially if you have a medical condition or are taking prescription medications.
– Turmeric can be consumed as a spice in food, as a supplement in pill form, or as a topical cream for joint pain.
– While turmeric may help alleviate symptoms of arthritis, it should not be used as a substitute for medical treatment or prescription medications recommended by a healthcare professional.
Conclusion
Arjuna Naturals BCM-95 is a patented formulation of curcumin, which is the active ingredient in turmeric. It has been shown to have superior bioavailability compared to regular curcumin extracts, making it more effective in a range of various health conditions. BCM-95 has been extensively researched and shown to have a variety of health benefits, including anti-inflammatory and antioxidant properties, which may help reduce the risk of chronic diseases such as heart disease, cancer, and Alzheimer's disease. Overall, BCM-95 is a promising natural health supplement that can be used to improve overall health and well-being.
---
Keywords
#ArjunaNatural #PowerOfNature #UnlockYourPotential #PerformanceEnhancer #NutraIngredientsAwards #Powerful #Event #Egypt #Informa #Figlobal #foodingredients
Latest from Industry
Get inspired by the new reads
Always Looking Forward Towards More Innovation
Join our community to innovate more with science & research
Increase your business growth potential with our patented extracts
Let's collaborate to refine your ideas or built from scratch
Arjuna Natural
Arjuna Natural is India's leading manufacturer and exporter of standardized botanical extracts for pharmaceutical and nutraceutical industries for more than two decades. Established in 1989, the company has grown...Read More
Get all the Updates about us!