Research
All backed up by clinical studies and research.
We have been Leading the manufacturing of standardised Botanical extracts in-house scientifically & sustainably since 30 years.
Let's talk
Published on 09 Nov 2021

Rhuleave- K®, the Fi Innovation Awards 2021 Finalist for Health Innovation category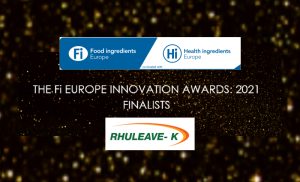 Rhuleave-K® has been nominated as the finalist for the Health Innovation category in Fi Innovation Awards 2021. The Fi Europe Innovation Awards celebrates groundbreaking innovation in the Food & Beverage industry. With the support of leading Food & Beverage associations and media partners, the Fi Innovation Awards have become the most prestigious awards in the Food & Beverage industry. Rhuleave-K® has been selected for its potency to deliver fast pain relief through patented SPEED™ technology within 3 hours. It is a synergistic combination of natural bioactive from turmeric, Boswellia and more. These components are uniformly distributed to achieve accurate filled weight and faster action. This formula is scientifically documented with clinical data proving its efficacy in providing immediate pain relief comparable with Acetaminophen (Paracetamol).
---
Keywords
#ArjunaNatural #PowerOfNature #UnlockYourPotential #PerformanceEnhancer #NutraIngredientsAwards #Powerful #Event #Egypt #Informa #Figlobal #foodingredients
Latest from Industry
Get inspired by the new reads
Always Looking Forward Towards More Innovation
Join our community to innovate more with science & research
Increase your business growth potential with our patented extracts
Let's collaborate to refine your ideas or built from scratch
Arjuna Natural
Arjuna Natural is India's leading manufacturer and exporter of standardized botanical extracts for pharmaceutical and nutraceutical industries for more than two decades. Established in 1989, the company has grown...Read More
Get all the Updates about us!